Specialties Through tours, lectures, teas, exhibits, theatrical performances and other events, Ventfort Hall interprets the great changes that occurred in American life, industry, and society during the Gilded Age, a fascinating period of American history....
Specialties The Old Inn on the Green is the centerpiece of the historic and scenic village of New Marlborough. With authentically restored rooms, you'll feel like you've just stepped back in time to the tranquility...
Specialties Come walk with us and discover the ghosts of Haunted Saratoga. Hear the stories that have lived on in our city for hundreds of years. The will enchant, entertainand perhaps even scare you. Our...
Set in the Comanche Nation 300 years ago, "Prey" is the story of a young woman, Naru, a fierce and highly skilled warrior. She has been raised in the shadow of some of the most legendary hunters who roam the Great Plains, so when danger threatens her camp, she sets out to protect her people. The prey she stalks, and ultimately confronts, turns out to be a highly evolved alien predator with a technically advanced arsenal, resulting in a vicious and terrifying showdown between the two adversaries.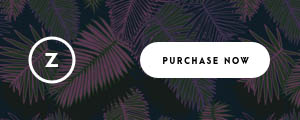 This ad is set to only appear on mobile devices